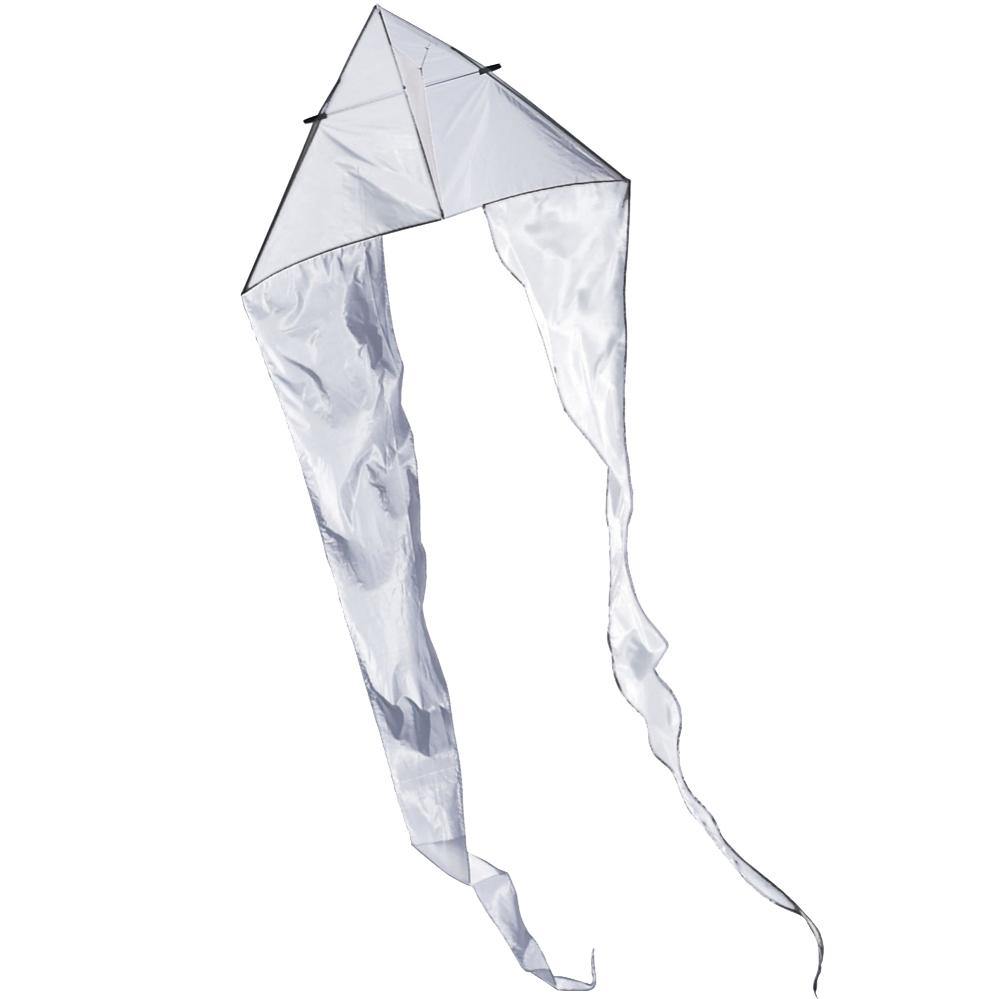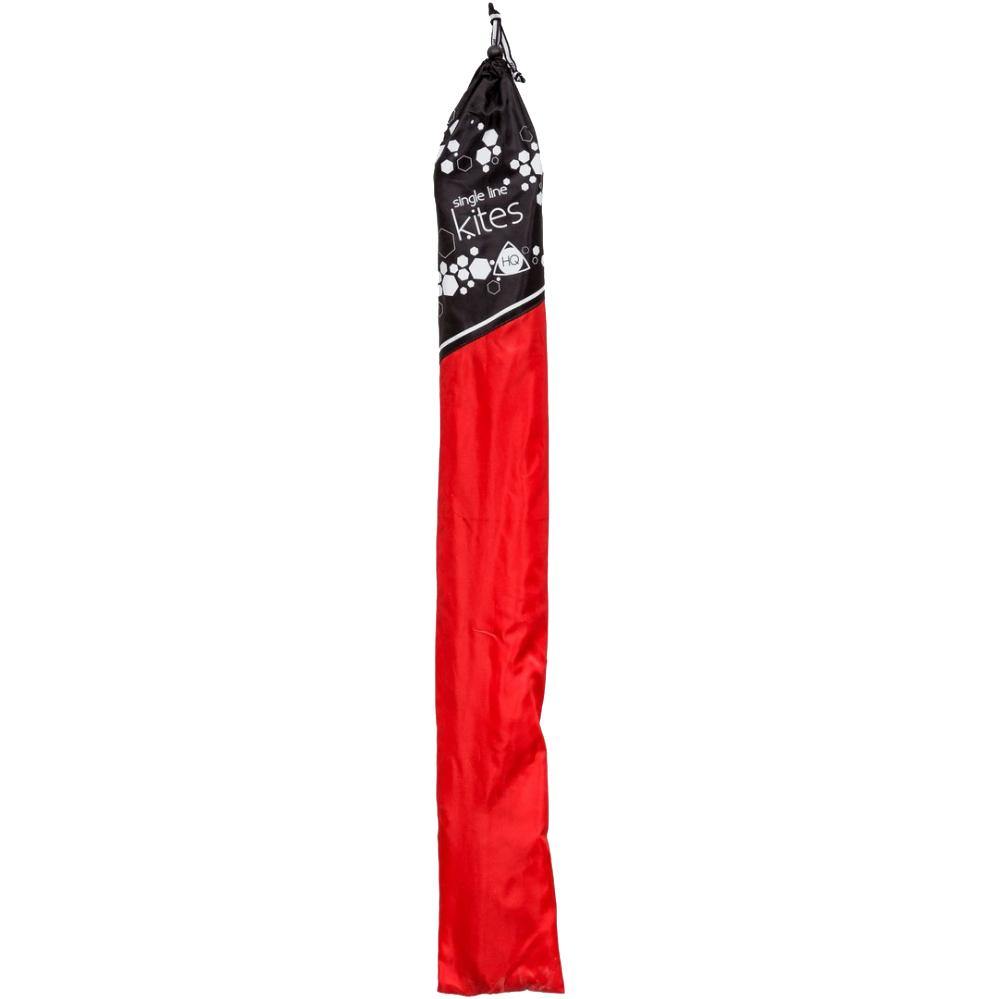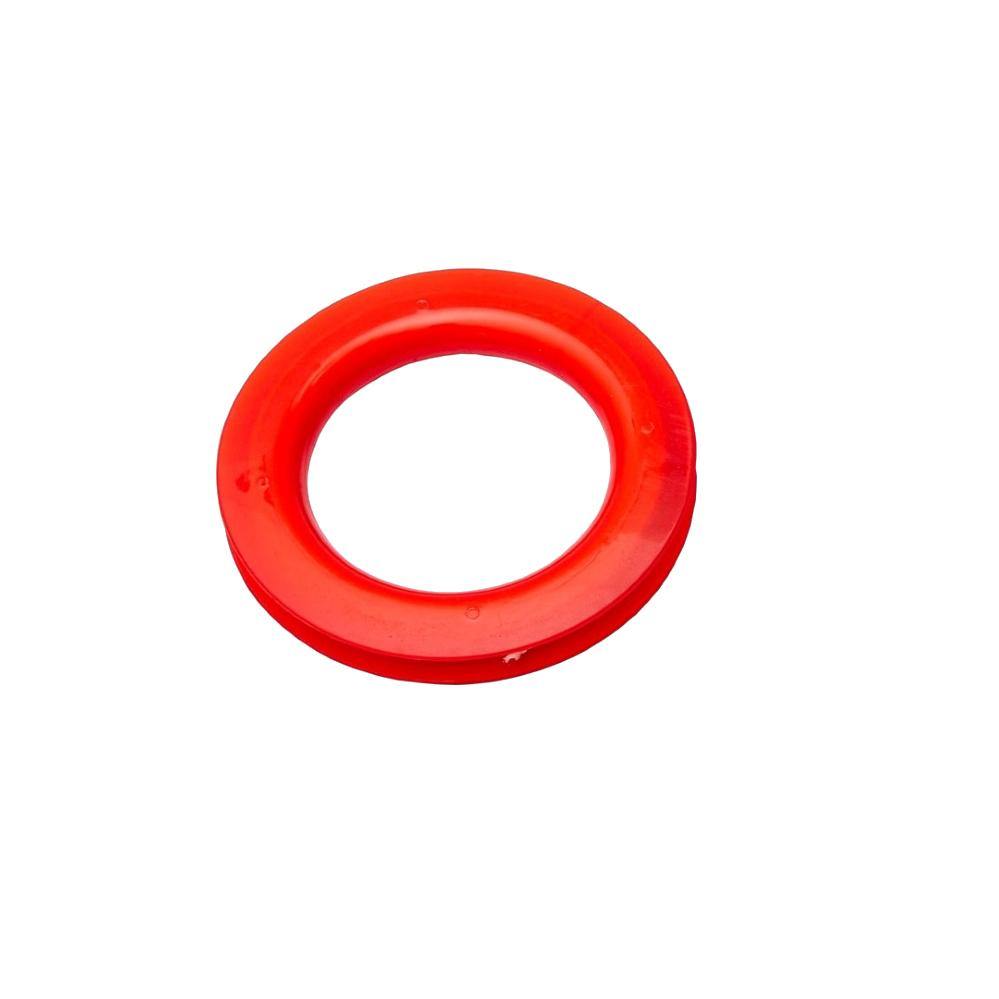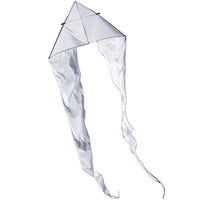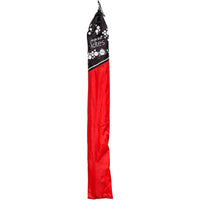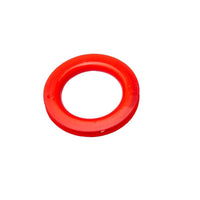 HQ 6.5 Foot White Pyro Delta Kite
One of the most stable and elegant single line kites they build, the Pyro Delta features a flowing silk-like tail that is a feast for the eyes. Includes a stylish draw string nylon bag for storage. This kite makes a wonderful display for festivals, parties and weddings!

Skill Level: Beginner (10+)
Size: 79" W x 236" L (length includes attached tails)
Wind Range: 4-20 mph
Frame: Fiberglass
Fabric: Ripstop Polyester Sail, lightweight Taffeta Tails
Line: includes 200 feet of 100 lb line on small hoop winder
The GHOST FLYER :::::
1 have 5 of these and every time they are up at TORRANCE BEACH IN SOUTHERN CALIFORNIA I get alot of people taking pictures and videos of my ghosts flying hi in the sky.If you see um stop by and say Hi.Happy flying to all of you and be safe.
Ghost kite
I love this kite. I flew it at the beach and it just took off in to the sky. Looks beautiful in the air with the tails flowing. I could fly it all day, just mesmerizing.
Is it an angel is it a ghost.
It can be both if anything this kind that I bought is fantastic it's amazing it looks good in the air up high. When I flew mine it caught a lot of attention everybody wanted to know where the kite was coming from
Everybody's comment on it was you have an amazing kite. So if you like flying kites I recommend this kite for you guys you're going to have a lot of fun with it. I fly mine every day and I love it
Always a great kite!
It's a Delta...they fly great. What more can I say?