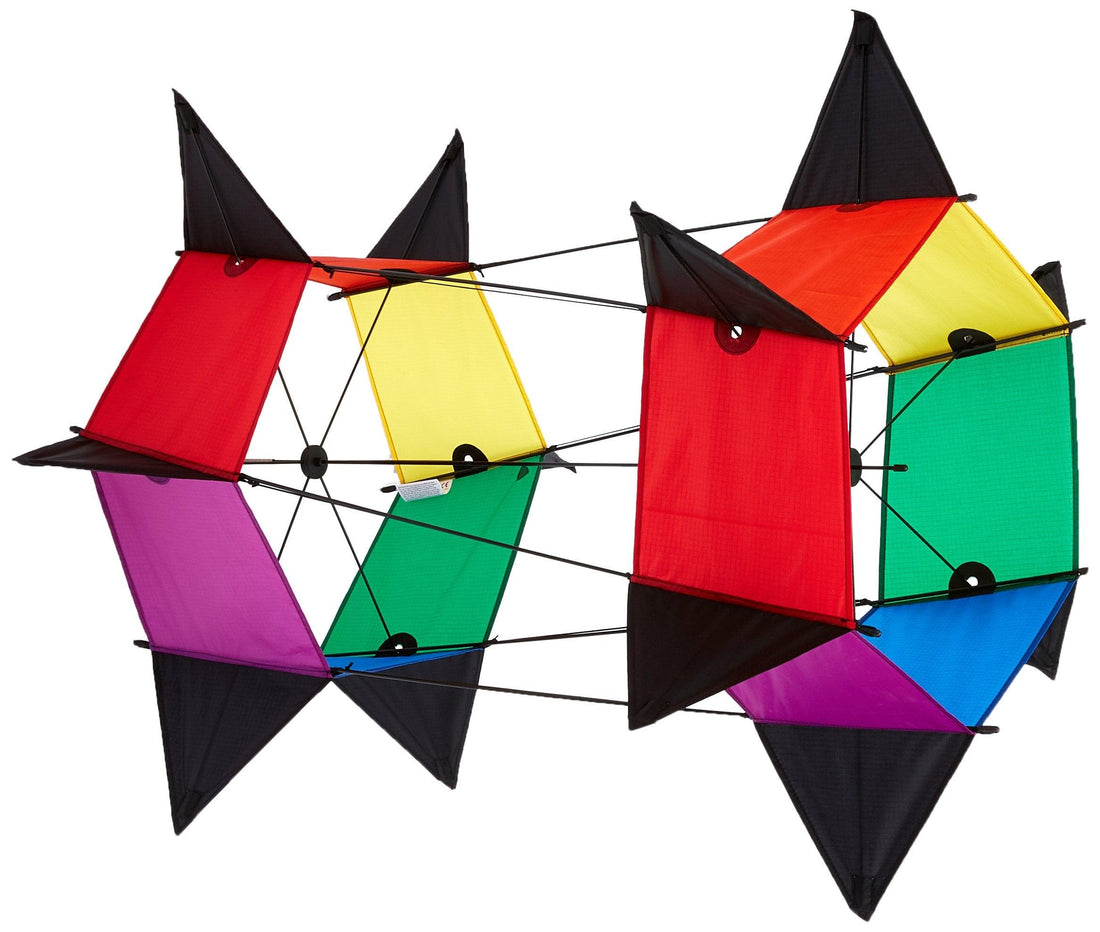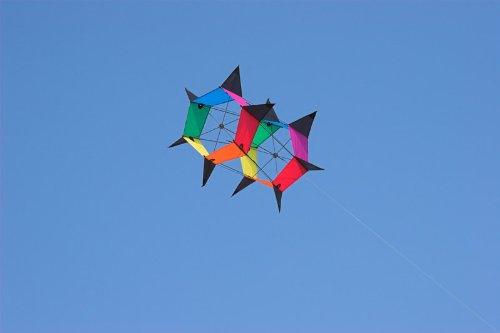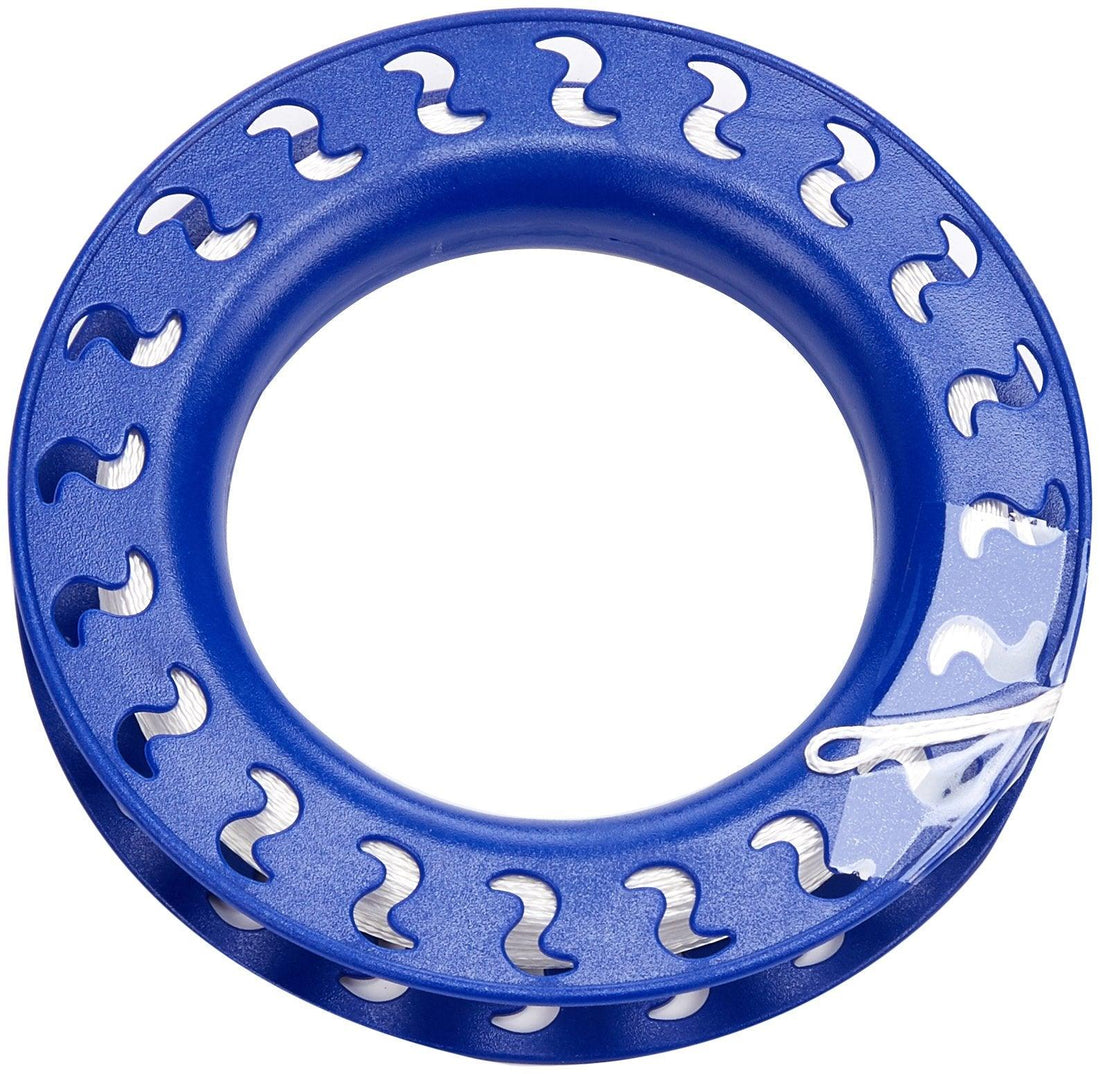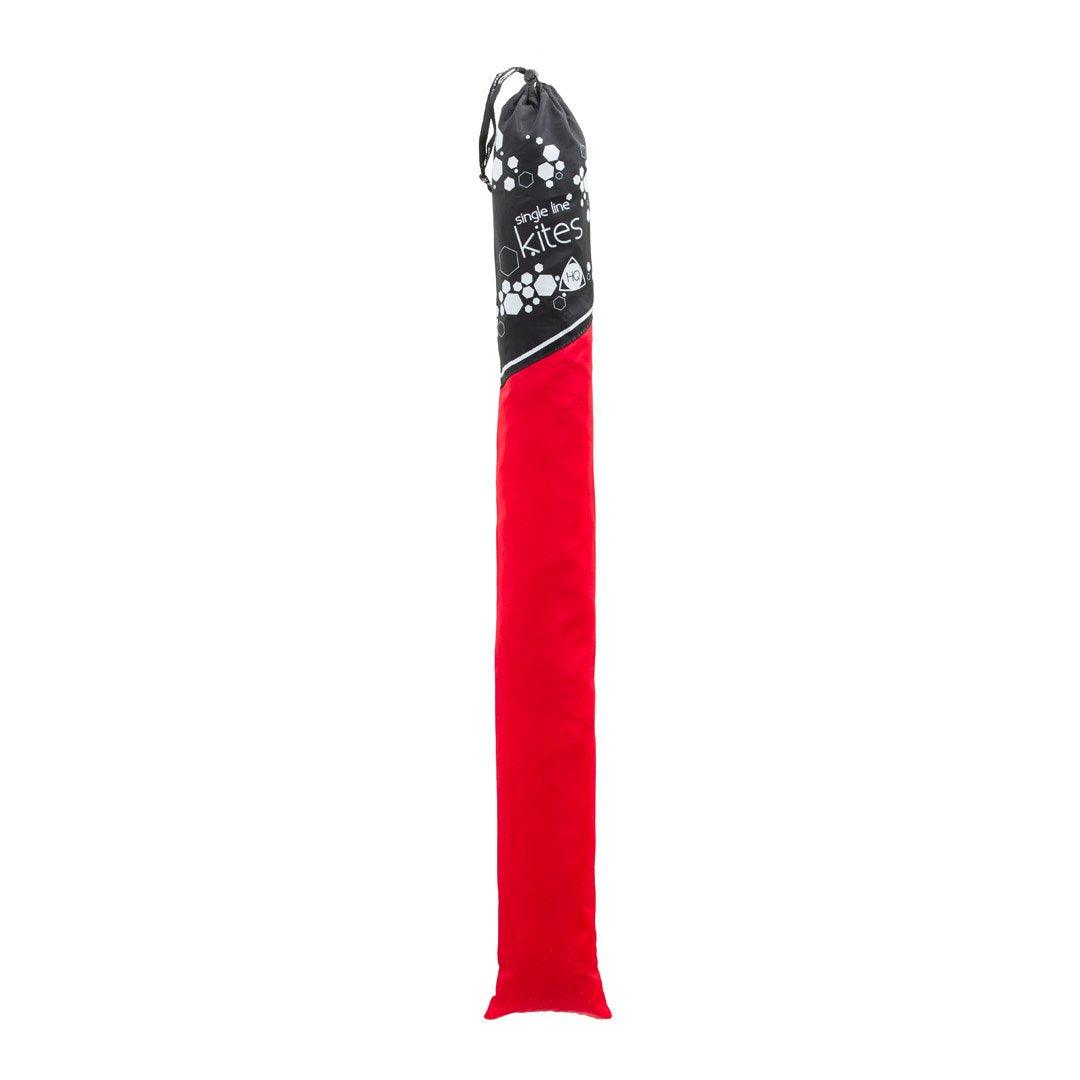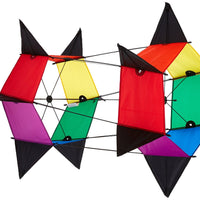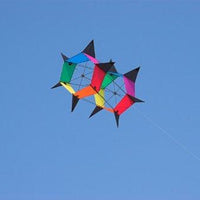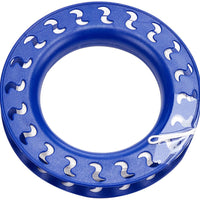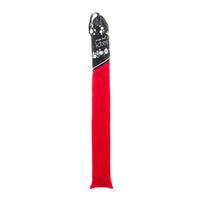 Spins around its axis while in flight
Comes "Ready to Fly" with line and spool
Kite measures 34" x 37"
Kite Made From 100% Ripstop-Polyester
200 Ft Of Spool String included
From the Manufacturer The Roto counts among the HQ "classics". It spins around
its axis while in flight, creating an exciting kinetic color display. The Roto
is a stable flyer, rotating in place, with a light pull. This dynamic kite
commands attention.
Great conversation starter
This box kite is one of the more unusual box kites.
It will bring people over to speak with you from out of the deepest breezes.
This kite has held up to the winds that we get here on the high planes in Colorado.
Those winds are 30 mile an hour winds steady most of the flying session.
This spinning does bring one concern that I will have to analyze and that is the untwisting of the line used to fly.