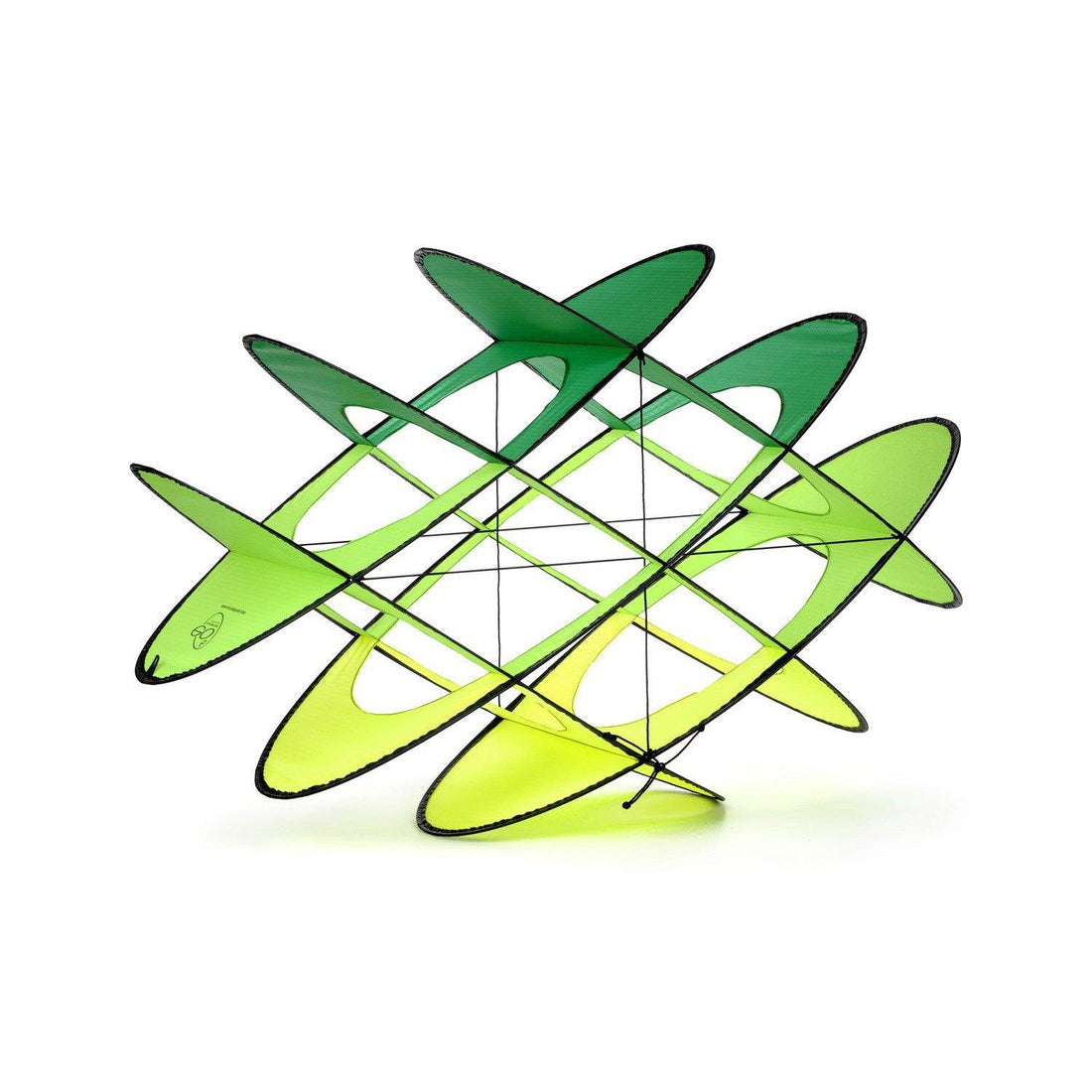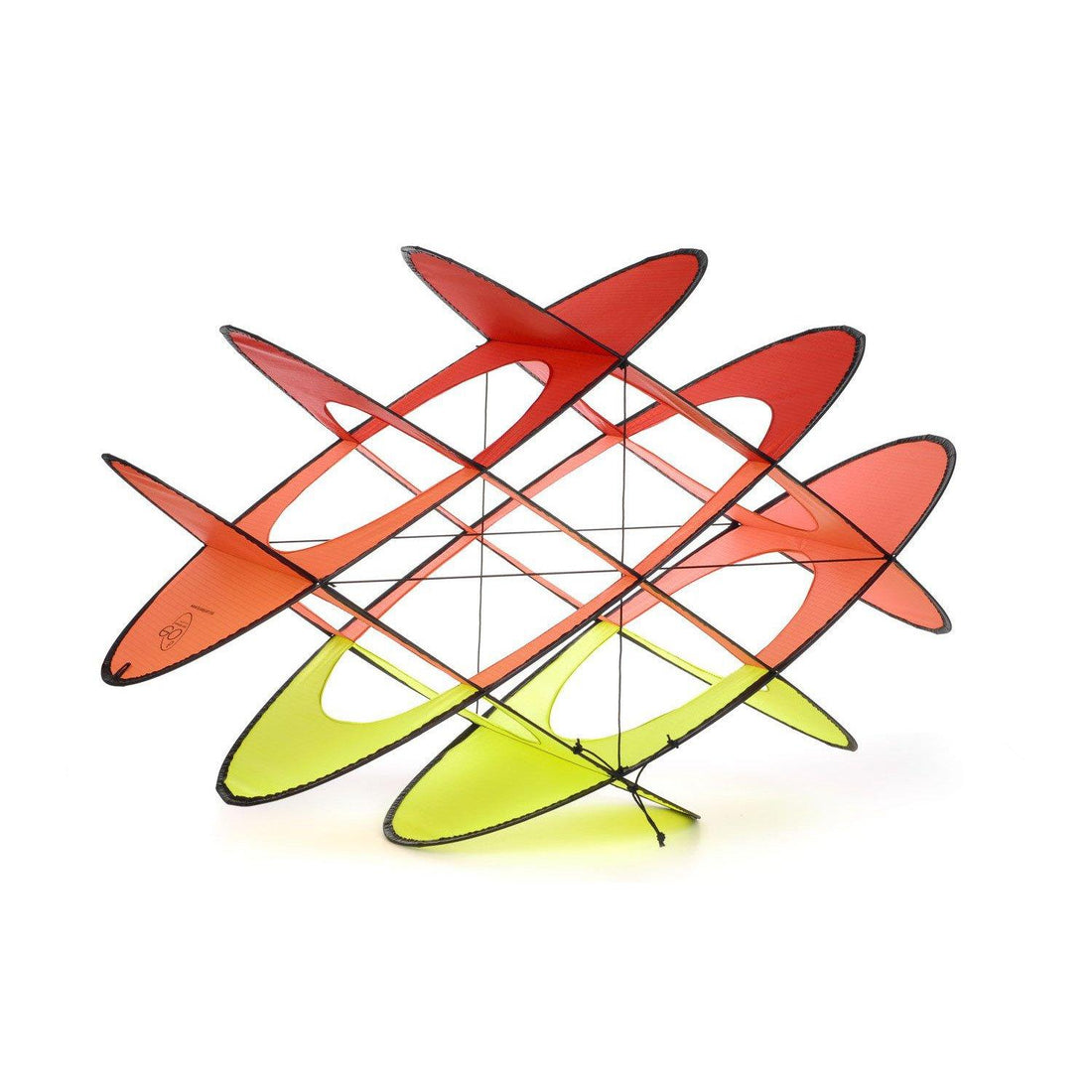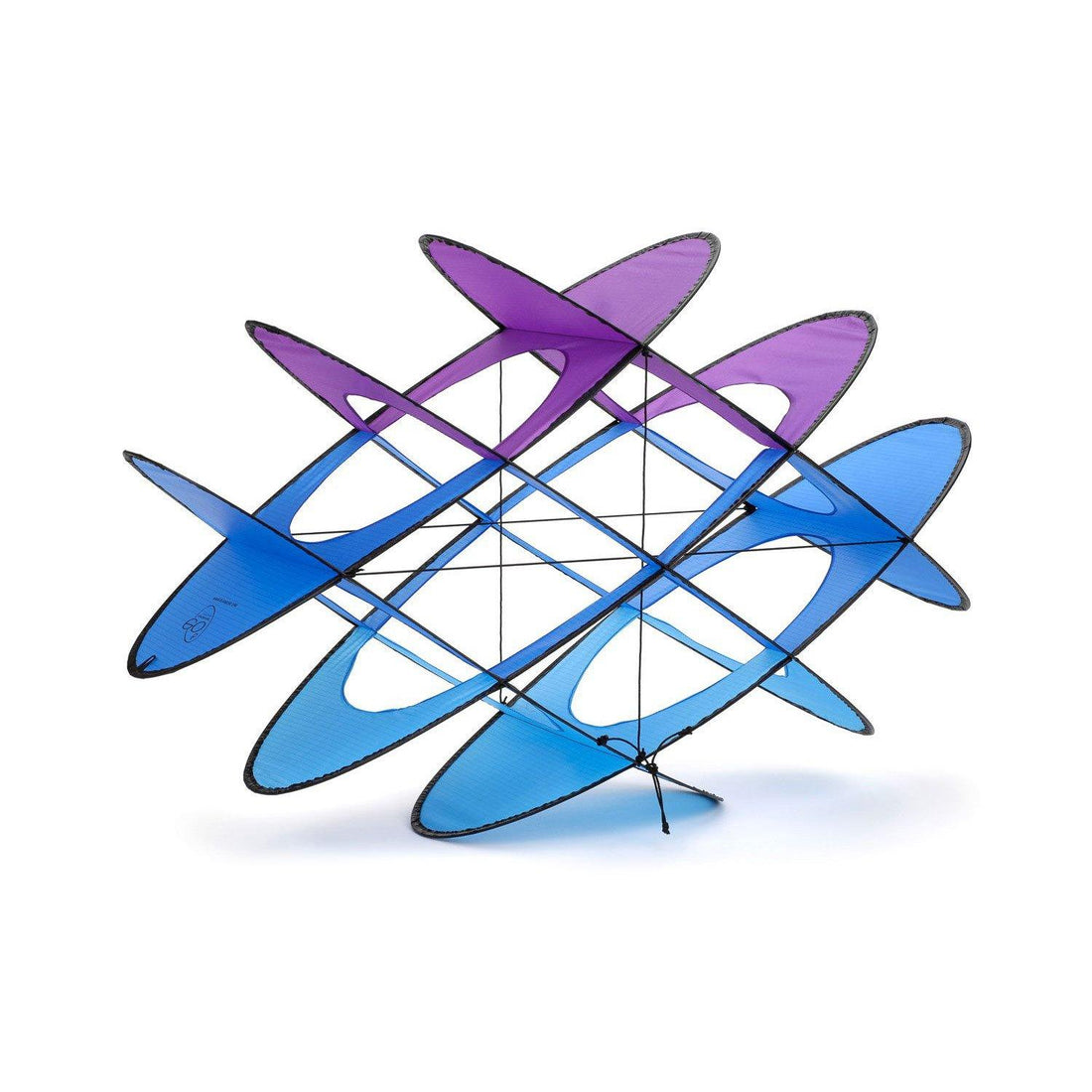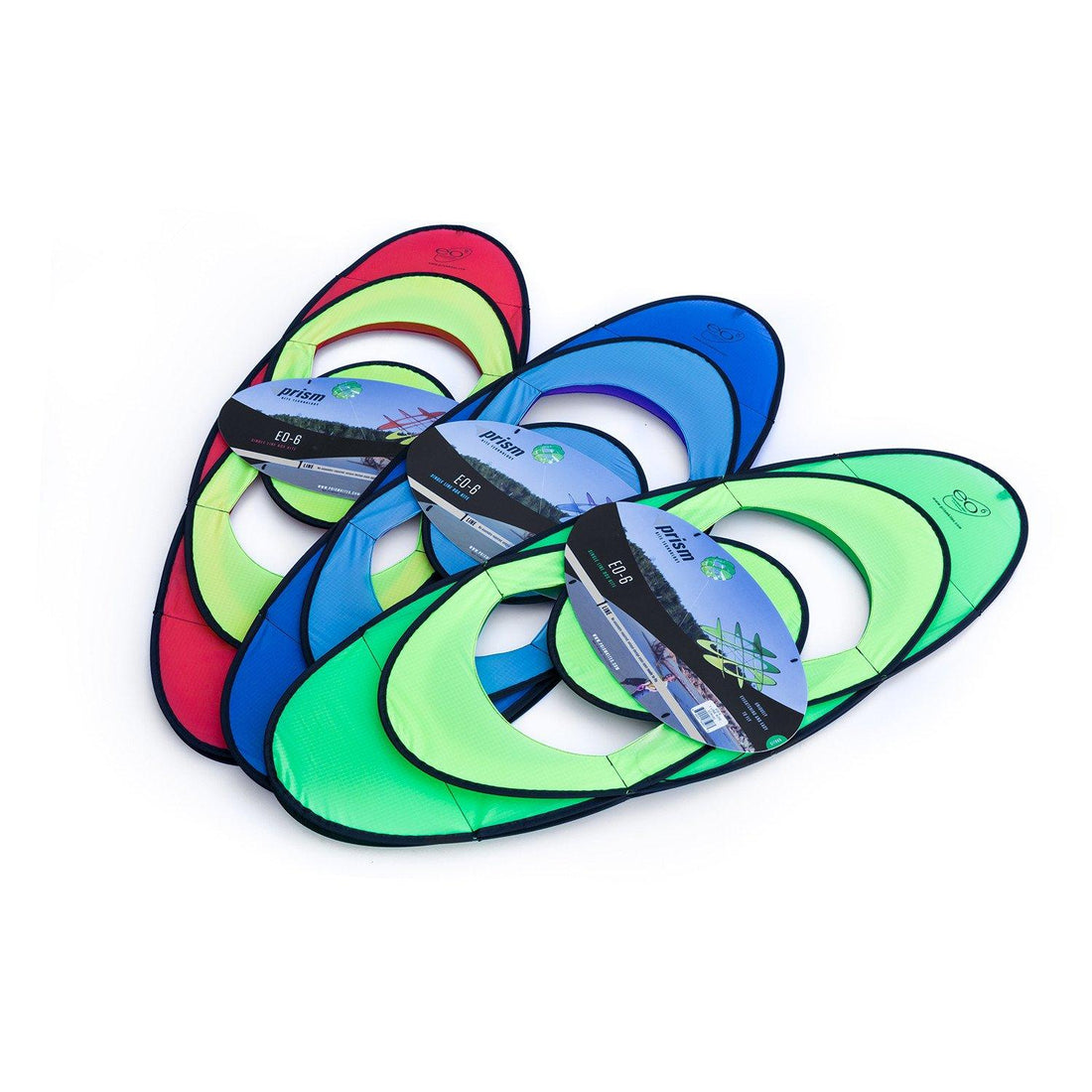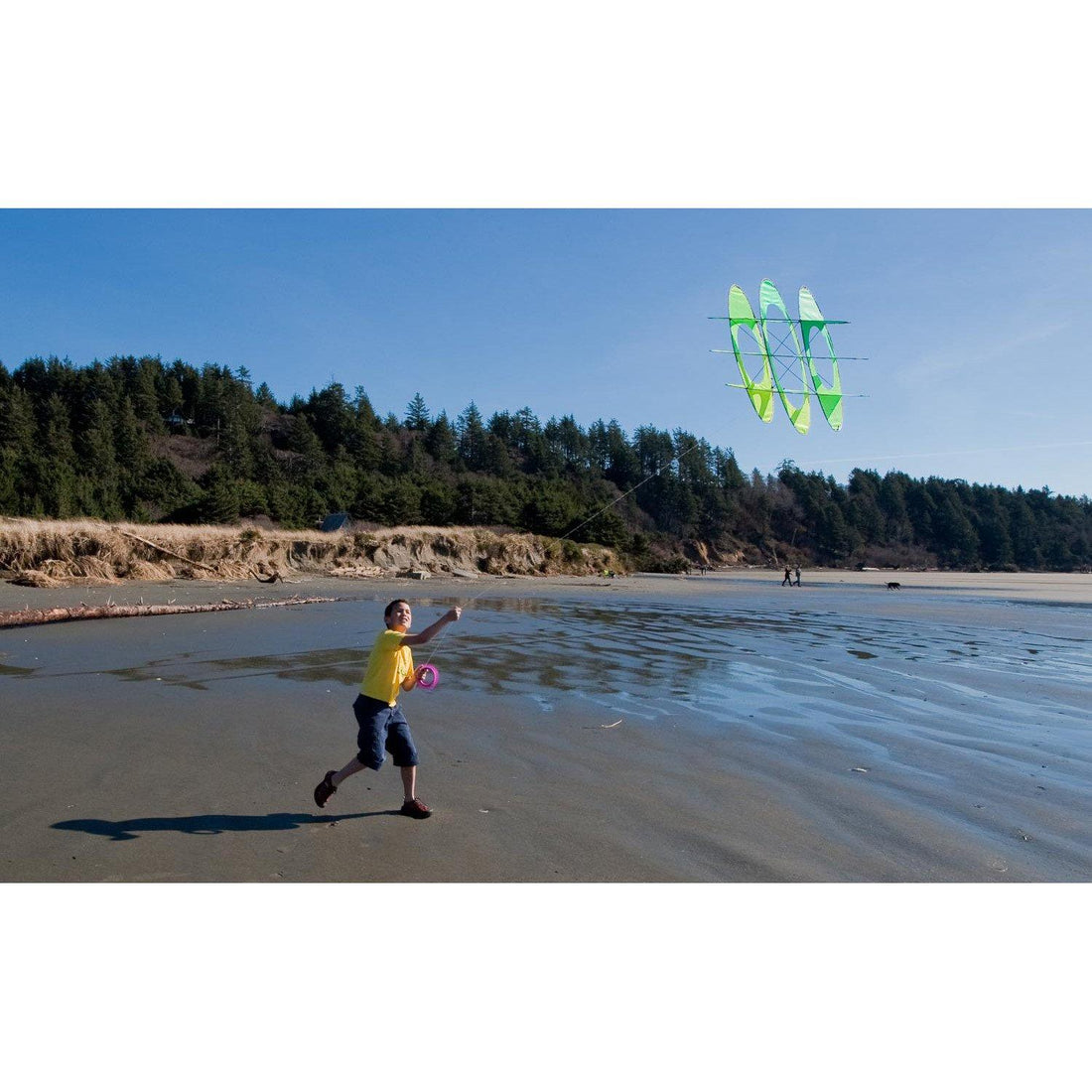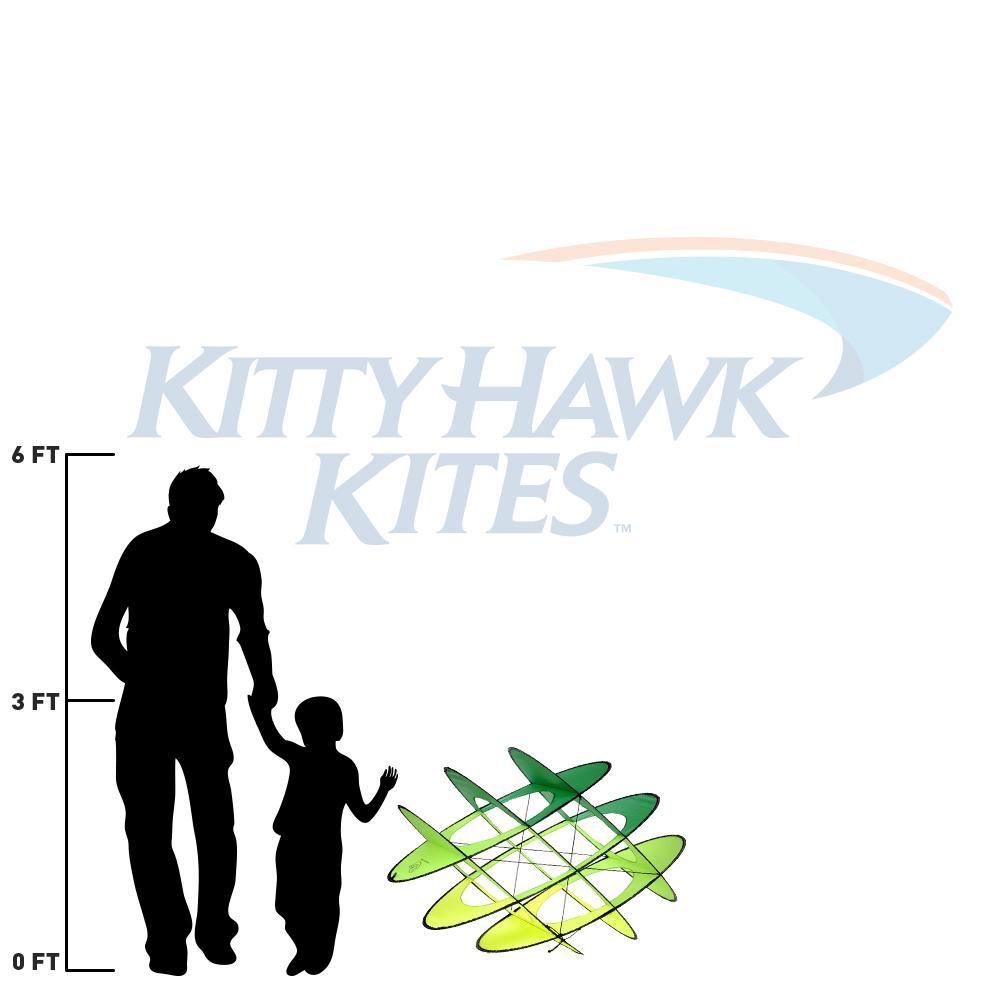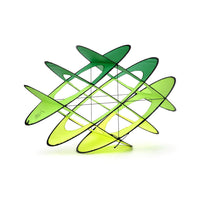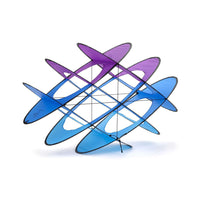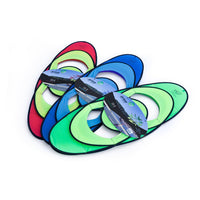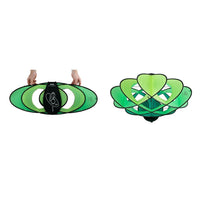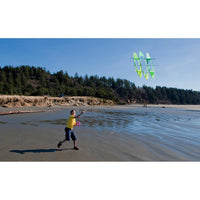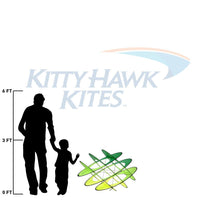 Prism EO-6 Cellular Box Kite
The Prism EO6 (Expandable Object) kite series is the original brainchild of Phil McConnachie, internationally renowned kite designer from Australia. His EO6 is a dynamic box kite with 6 intersecting elliptical planes that fly stable or as marvelous tumblers. They're completely unique and eye-catching in the sky, and best of all there's literally no assembly required. The expandable structure erects itself with a built-in elastic as you remove it from its unique travel clasp. Just find some wind, pop it open, and watch it soar and tumble as it climbs into the sky. Three contrasting color combinations can be flown in multiples on a single line for a spectacular show. Convenient, unique travel clasp holds 200 feet of line with winder handle (included). The EO, Voted Best Kite for at the prestigious 2007 Bristol Kite Festival, is one of those really special designs that stands apart and always attracts a crowd. We thought the Prism EO6 kite is a must have for every kite enthusiast.

Skill Level: Beginner
Kite Size: 13.5" x 30" x 18.5"
Fabric: Nylon
Frame: Fiberglass
Wind Range: 5-20 mph
Package: Flattens to 3/8" x 13.5" x 35"
Line: Includes 200ft x 20lb polyester kite line on handle winder
Happy life.
I got this for.my wife as she is the real kite flyer. She has wanted one for sometime. She is very happy and that is all that matters.
Fun, colorful, and easy to fly
Recommend by several experience kiters....and they were 100% right. Easy to fly, good in lesser winds, colorful and easy to assemble.
May by another for the grandkids.
Great customer service. High quality kite.
New to me this year
Real easy flyer ANYBODY can fly this real neat to play with
Beginner
Bought this to use at the beach while on vacation. Easy to assemble, fly and maneuver.
Great fun, may buy a second!