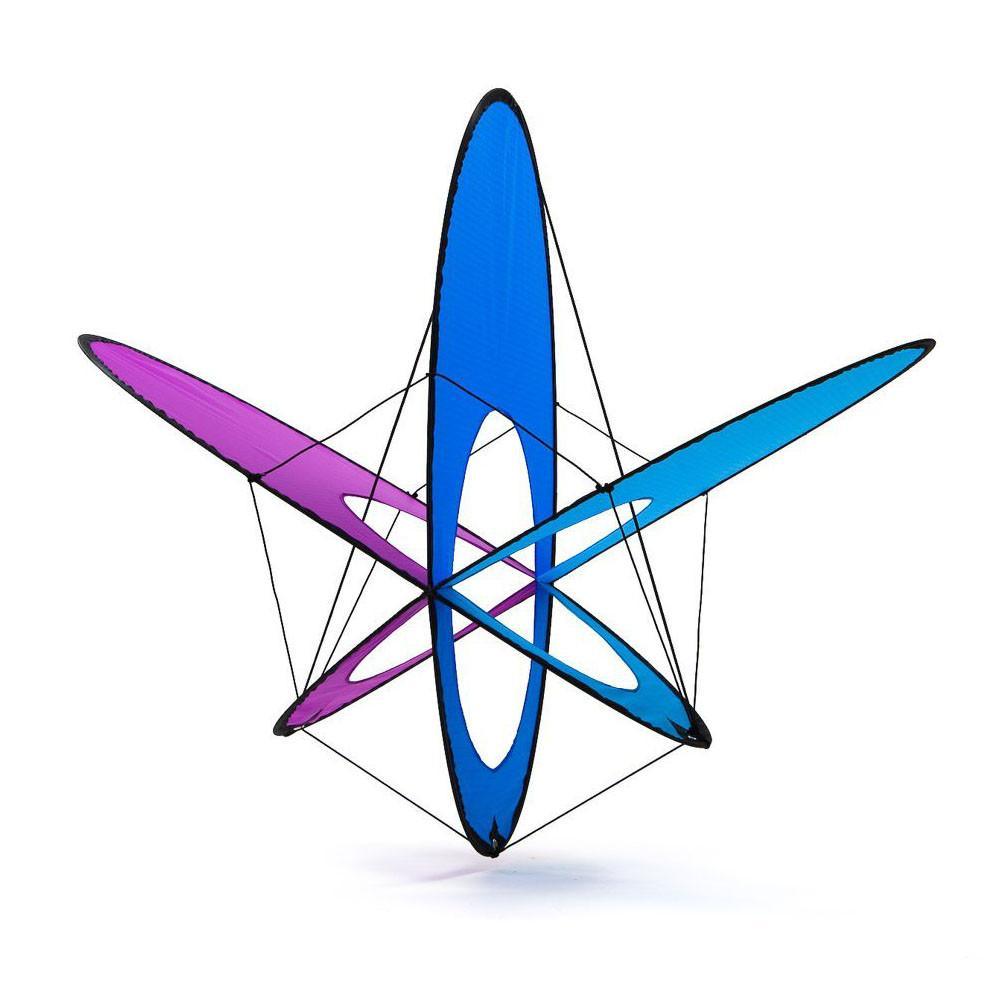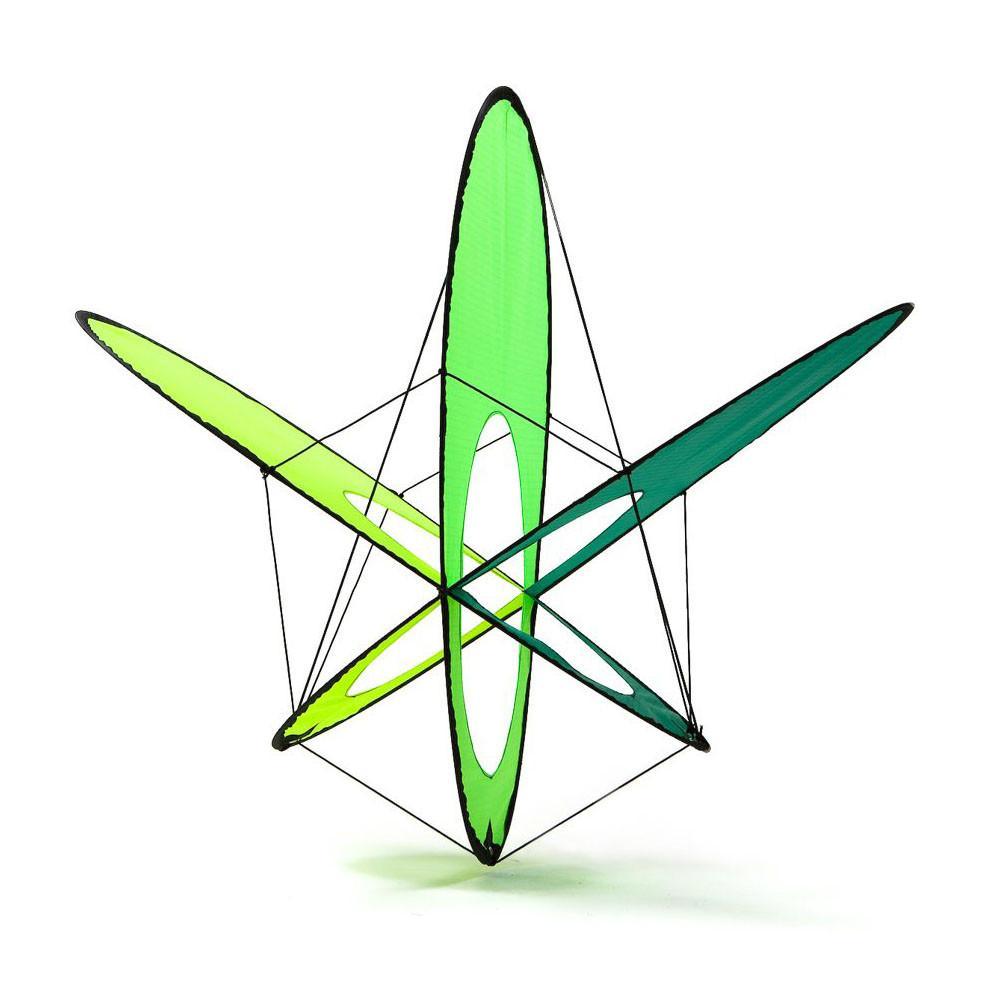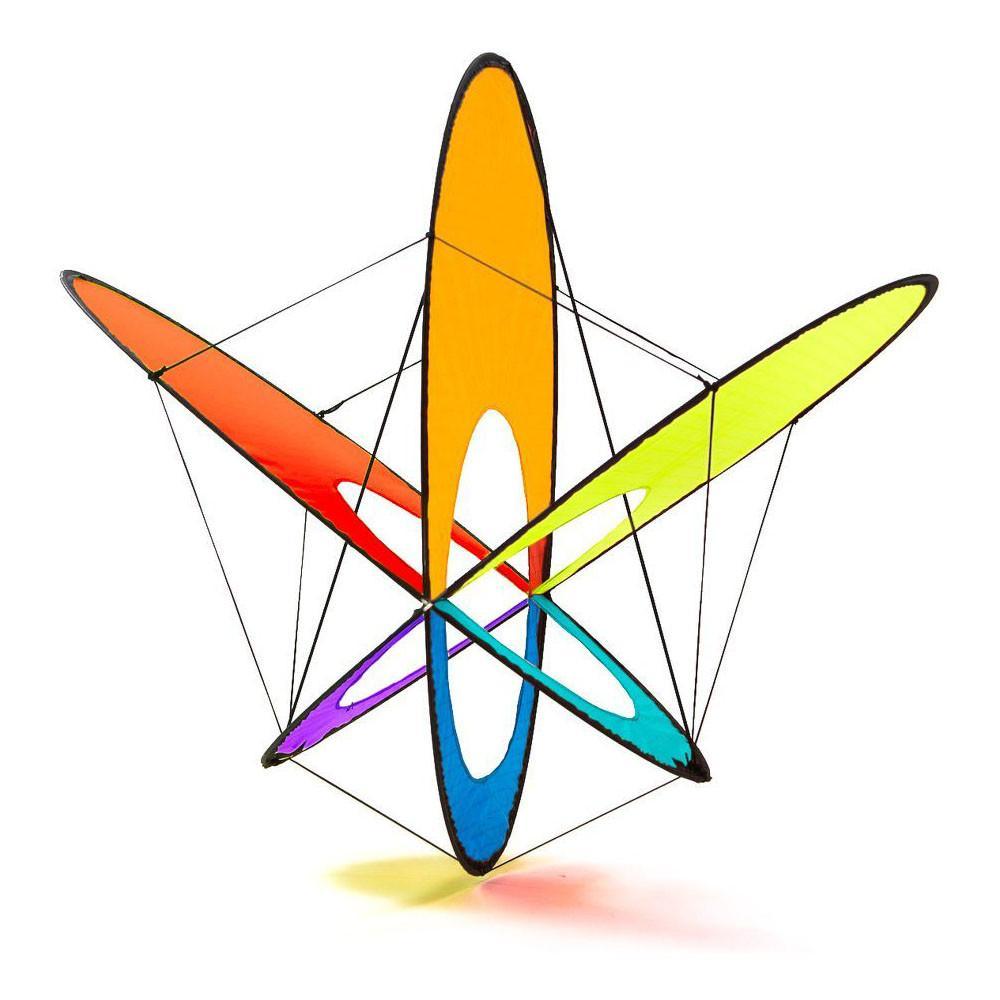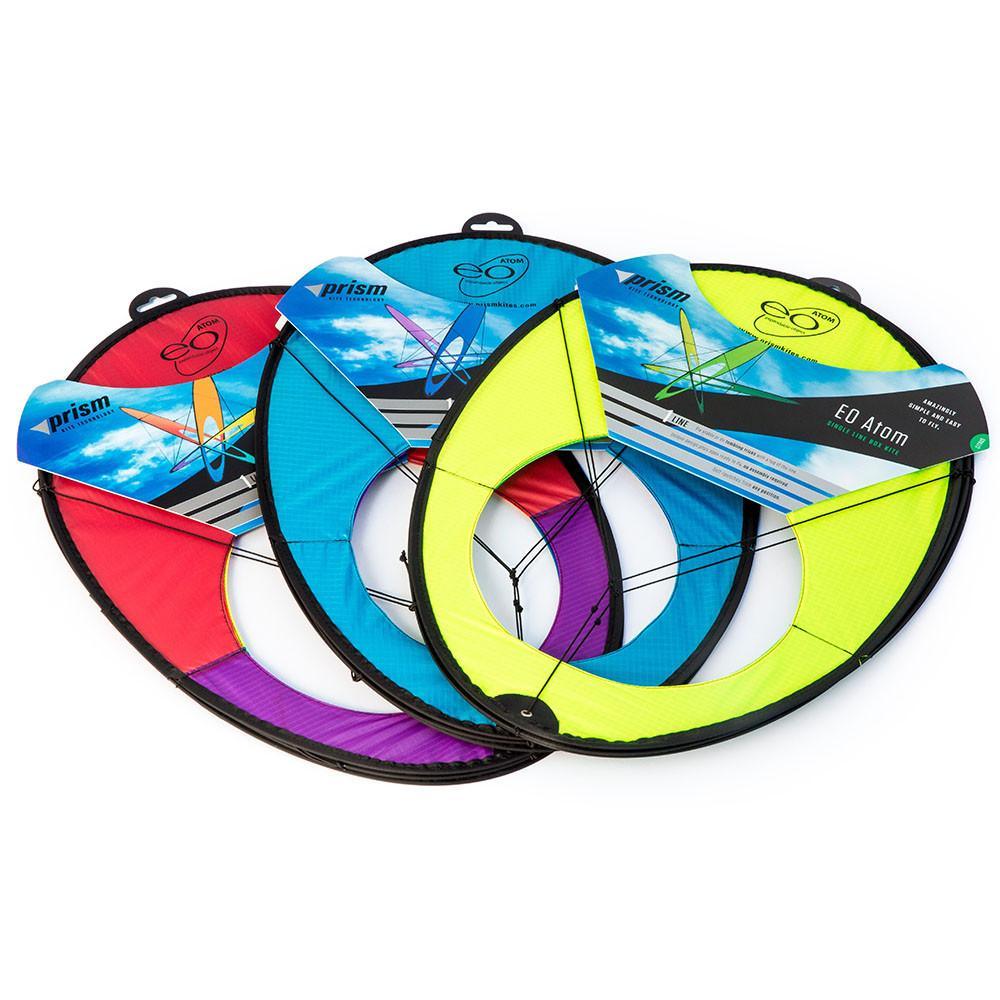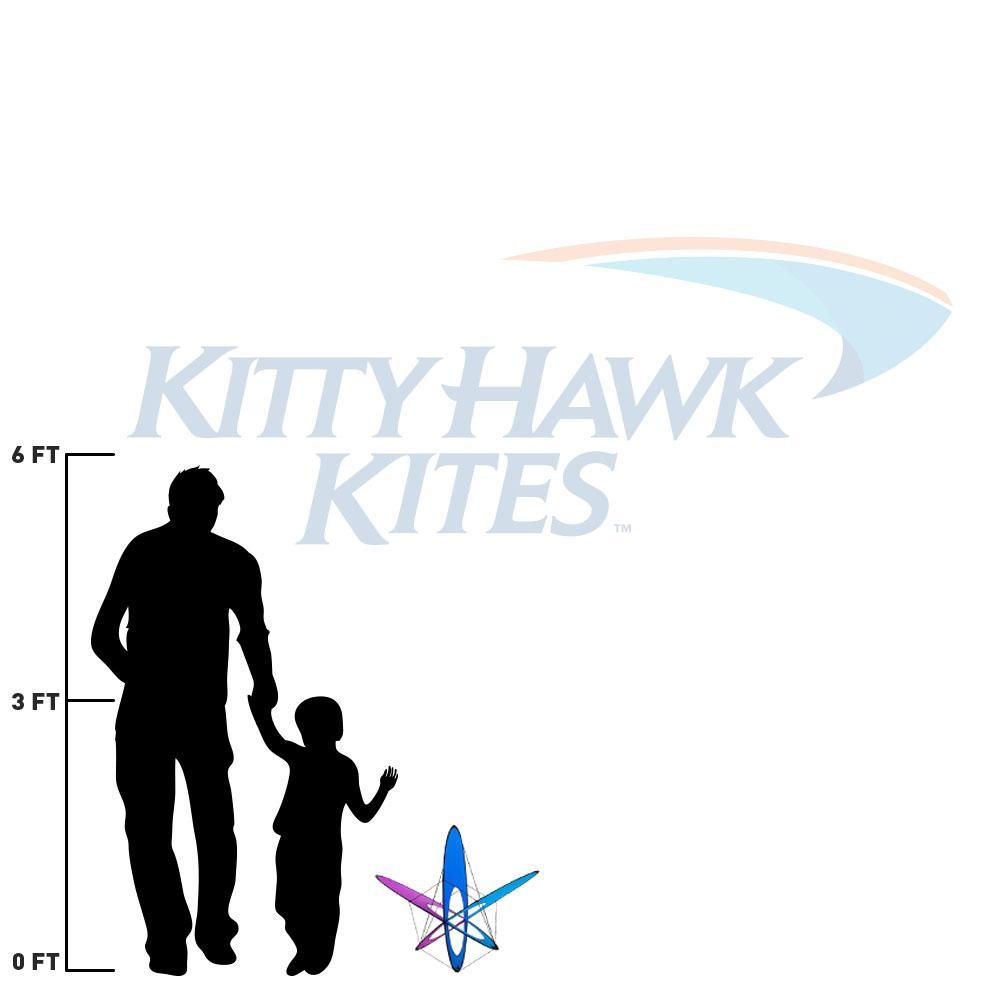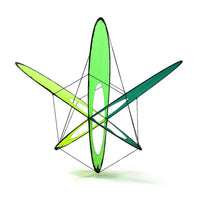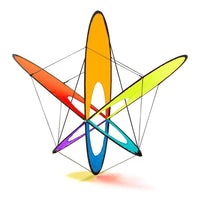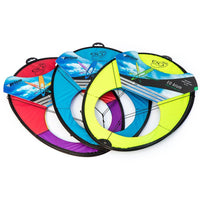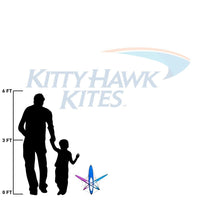 The EO Atom Box kite, made by Prism Designs, is the newest and smallest member of the brilliant EO (Expandable Object) series of single-line box kites. Like the others, the EO Atom kite folds flat and pops open ready to fly, no assembly required. The three intersecting planes of the EO Atom kite give it great stability but let you experiment with a wide range of tumbling tricks by slacking the line. The EO Atom kite has a nice feature for the occasional unplanned landing: No matter which way it lands, you can relaunch it instantly from any position just by tugging on the string.

Skill Level: Beginner
Kite Wing Span: 18.5"
Folds flat to: 13.5" W x 19.5" L x 3/8" thick
Wind Range: 5-18 mph
Frame: Pultruded Fiberglass
Fabric: Ripstop Polyester
Kite Line Included: 200 ft of 20 lb dacron line and winder included 
Good Kite easy to launch
First there is no set up for this kite which was great it
snaps into position very easily and is equally easy to
breakdown and store.
Second easy to launch
Only issue for me and it may be my ability, sometimes
it flew real steady and times it nosedived to the ground.
It was harder to fly than I thought it would be.
South Padre
Transport, preparation are as simple as it gets. Launched well in light wind we (myself and granddaughters 3 and 5) attached it to a beach chair and it flew all afternoon
EO Atom unique
An unique kite with a clever design. It has an unusual design that looks good, sort of looks like a butterfly if flight (maybe should come in orange and black color). At times it can be twitchy but it is easy to self launch.
Renewed enjoyment
Thanks for renewing my boys' excitement about kite flying . No more frustrations in getting the instrument to go up. If there's wind, these prism kites are up in seconds. These will our go to kites for years to come!
Nice kite, especially for kids!
Very stable, with little pull even in relatively high winds. My 6-year old daughter loves it.